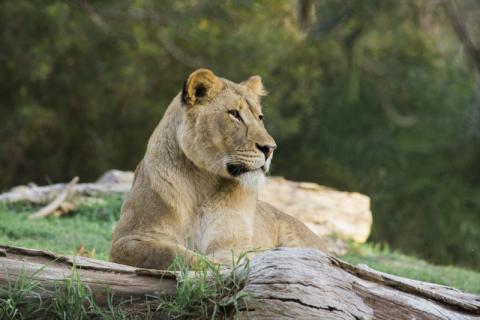 You ever just want to quit work early and go to the zoo? Me too. I've found ever since my great Bali adventure my heart has been yearning more and more to play. Although I enjoy my work, being healthy and finding true joy have become my first priorities and that attitude has changed many things in my life since Bali.
Coming back from a month in Bali was not easy. I'm not gonna lie. My heart and mind were overflowing with thoughts of beautiful temples, swimming Koi and peaceful people. I wanted to find a way to keep those feelings alive but I was met with reality in the form of an office, deadlines and people honking. I live in San Diego, so I can't complain much but I have to say the moment I opened my office door to start work again, something shifted. I literally stopped at the door, looking into what felt like a foreign place and said to myself, something has to change. This is no longer working for me.
So, I asked myself what I would like to do with the next chapter of my life and what I needed to do to get there. And with any great, new adventure I started my research. What came up for me was animals. I've always loved them and not just in a, oh I love my pet kind of way. I love wildlife and everything about their lives, the planet they live on and their survival. I feel a true kindship with animals and after meeting that baby elephant in Bali, I was hooked in a way that I couldn't wiggle away from. So, I'm going back to school to learn how I can help them. My first semester is almost completed. By next summer I could be frolicking with elephants at the Safari Park. Don't worry, I'll have my camera with me. Here's to new adventures...